Are you looking for the full profile and official brochure of the Federal University Oye-Ekiti in Nigeria?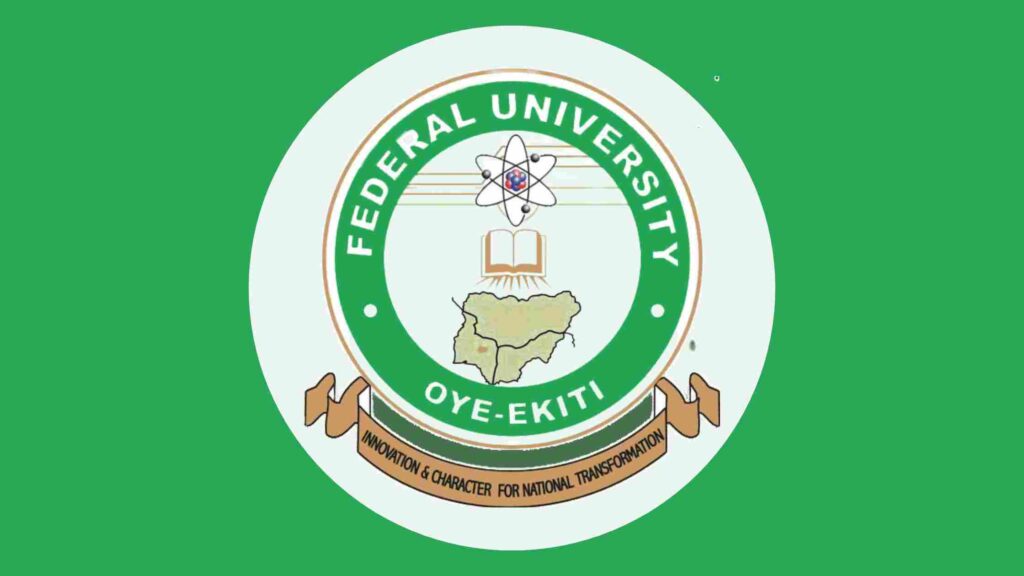 In this guide,
You will see all the courses, requirements and school fees of the Federal University Oye-Ekiti (FUOYE) with their cut-off mark, past questions for undergraduate, postgraduate and diploma programmes.
---
---
Take note.
Federal University Oye-Ekiti is one of the most recent Universities established in 2011.
It is also the only Federal-Owned University in Ekiti.
For the State University in Ekiti, see EKSU.
FUOYE Profile
The Federal University Oye-Ekiti has two campuses (Oyè and Ikole) with her main campus located at Aare Afao Road, Oye-Ekiti, Ekiti State, Nigeria.
Federal University Oye-Ekiti Brochure
Click on any link below to see the full FUOYE brochure on that topic.
FUOYE Undergraduate
POST UTME FORM
DIRECT ENTRY FORM
POST UTME PAST QUESTIONS
ADMISSION REQUIREMENT
DEPARTMENTAL CUT-OFF MARK
MERIT LIST
SUPPLEMENTARY LIST
UNDERGRADUATE FEES
FUOYE Postgraduate
POSTGRADUATE COURSES
POSTGRADUATE FORM
POSTGRADUATE PAST QUESTIONS
ADMISSION REQUIREMENT
POSTGRADUATE ADMISSION GUIDE
POSTGRADUATE FEES
FUOYE Diploma
DIPLOMA COURSES
DIPLOMA FORM
DIPLOMA PAST QUESTIONS
ADMISSION REQUIREMENT
DIPLOMA ADMISSION GUIDE
DIPLOMA FEES
GOOD LUCK.
Do you have something to ask on this Federal University Oye-Ekiti profile? Comment below and a staff or fellow ACADite will reply you.