Would you like to know the undergraduate admission requirements for FUOYE programmes?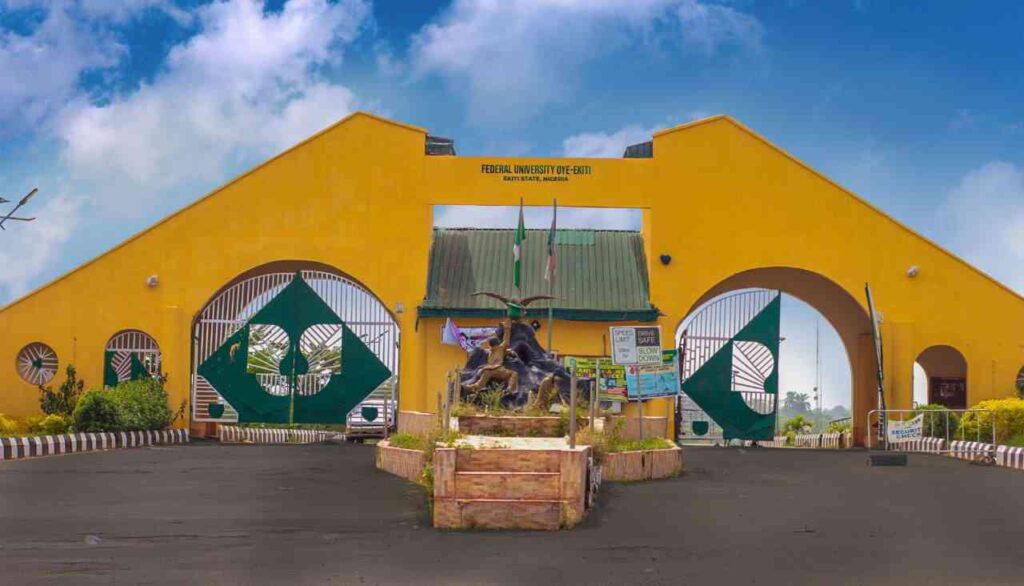 In this guide,
You will see the Federal University Oye-Ekiti — FUOYE admission requirements for both Direct Entry and UTME candidates into any undergraduate course this year.
---
---
Take note.
FUOYE admit candidates into any of their UNDERGRADUATE COURSES through Direct Entry and UTME with specific requirements.
These admission requirements for FUOYE, gotten from their official WEBSITE, are listed below.
FUOYE requirements for direct entry
Direct Entry is the way of gaining University admission without JAMB and you'd be admitted "directly" into 200 Level.
FUOYE admission requirements for direct entry candidates are as follows.
You are required to:
Possess any of these certificates depending on the course you are applying for.

Diploma
NCE
OND/HND
IJMB
JUPEB
A/Level
ICAN
B.Sc/B.Ed/B.A

Apply through JAMB direct entry form.
Direct Entry candidates must also satisfy the O/level requirements below.
FUOYE admission requirements for UTME
JAMB UTME is the way to gain FUOYE admission into 100 Level and the requirements for this UTME admission is as follows.
You are required to:
Obtained at least five (5) credit at GCE O/Level, SSCE, NECO, or their equivalent.
The O/Level subjects must include English, Mathematics and three other relevant subjects depending on your course.
The five credits must be obtained in not more than TWO SITTINGS.
Register for JAMB UTME and choose FUOYE as your FIRST CHOICE OF INSTITUTION.
Score at least 160 or above in JAMB.
Possess the correct FUOYE SUBJECT COMBINATION for your course.
Take the FUOYE Post UTME CBT screening online.
Meet the FUOYE aggregate score required by your course department.
Conclusion
No matter your tribe or religion, Federal University Oye-Ekiti will always consider you for admission once you meet all their requirements.
However, there are some of these FUOYE requirements that can put you ahead of other aspirants and boost your chances of admission.
GOOD LUCK.
Do you have something to ask on FUOYE admission requirements? Comment below and a staff or fellow ACADite will reply you.